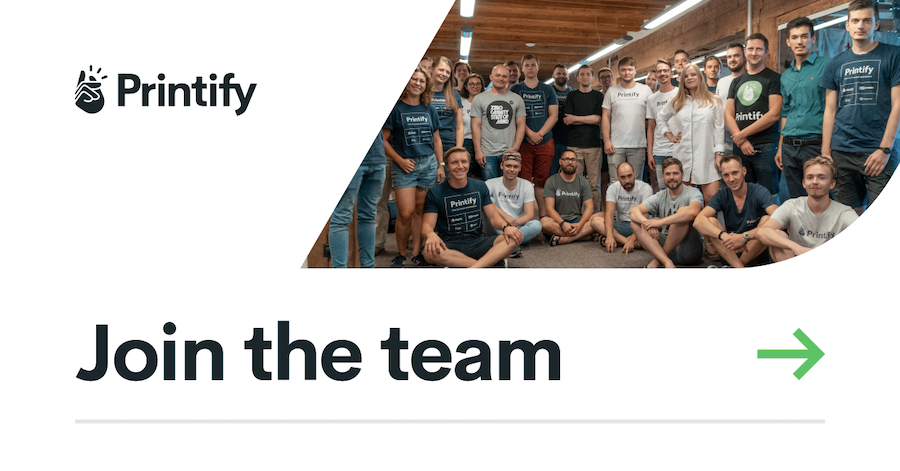 Printify is a high-growth, print-on-demand platform that connects e-commerce merchants and print-on-demand manufacturers. We work in a fast-paced and ever-developing industry with endless growth opportunities.
As a Data Engineer at Printify, you'll make it a mission to optimise data usage throughout the company – driving innovation and fuelling progress. This initiative entails a close, efficient collaboration with other Product Managers, Analysts, Engineers, and your data teammates.
You will have opportunity to witness how the Data Platforms are built, and take active role in that process.
Develop optimal (and scalable) data pipelines and ETL layers
Develop various data tools for data processing automation using various languages – Scala, Python etc.
Implement processes and systems to monitor data quality – ensuring data is always accurate and available for key stakeholders and the business processes that depend on it
Collaborate with analytics and business teams to improve data models that feed business intelligence tools – increasing data accessibility and fostering data-driven decision making across the organisation
Recommend solutions to implement new and improve existing database systems
Strong written & verbal English communication skills
1+ year of data engineering experience
2+ years of software engineering experience
Knowledge in at least on language: Python, Scala, Java etc.
Previous Snowflake experience (would be preferred)
Degree in Computer Science, Engineering, Mathematics, Physics, or another similar field
An amazing workplace culture with flexible work scheduling
Stock options
Health Insurance
Career development and growth through training such as events, conferences, and mentorship
A modern office in the center of Riga
Breakfast, snacks, and Friday lunches
International relocation support for international candidates; we cover relocation costs, help with immigration processes, and assist with housing
Interesting facts about Printify
24th fastest-growing, American-based company, 2019 (Inc. 5000)
15th America's Fastest-Growing Companies 2020 (Financial Times)
281st America's Best Startup Employer, 2020 (Forbes)
An awesome team of over 140
Join Printify as Data Engineer